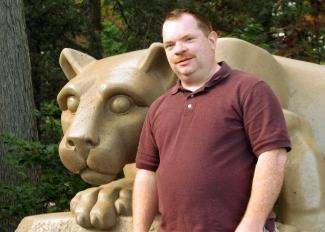 About Dean Kelble

A proud parent of an adult son on the autism spectrum, Dean R. Kelble, Jr. is a paramedic and educator with over 20 years experience in public safety and emergency services. In 2006, Dean began developing autism education cirriculum when he realized that there was a clear need to educate EMS providers about autism spectrum disorders to provide the best patient care to those affected by the disability. Dean's autism projects are designed for EMS personnel and are based on medical evidence and best practices where available. He developed the AutismEMS website to complement his presentations and to be utilized as a resource for EMS providers. Recognizing that training and education is the keystone of autism preparedness, Dean currently offers his autism programs without charge to sponsoring organization.* He also presents autism awareness programs to church and civic groups on request.

In addition to autism education, Dean has been involved in several other aspects of emergency services education over the years. Dean is certified as a fire service instructor, is currently is active in teaching ACLS and PALS for three major hospital systems and serves as training center faculty for BLS. Dean has been involved in mentoring paramedic students as well as other healthcare professionals orienting to the prehospital environment.

Retired from active firefighting since 2005, Dean lives in South Central Pennsylvania with his family, where he works full-time at Penn State Milton S. Hershey Medical Center / College of Medicine, Department of Emergency Medicine, Life Lion Emergency Medical Services. He also works for or is contracted by Upper Dauphin County Emergency Services - Medic 6, Medical Express Ambulance (MedEx), Wellspan Health and PinnacleHealth system. Dean's favorite past-times are spending time with his family and photography. An avid Nittany Lions fan, Dean also works as gate support for Penn State Athletics at the largest football stadium in the United States - Beaver Stadium - during home football games.

Dean can be reached at dkelble@psu.edu and is available to schedule presentations.